UPDATE: GOP Rep.-Elect Died of HEART ATTACK During COVID-Related Procedure
'I am heartbroken that he will not be able to serve our people as a U.S. Representative, but I am even more devastated for his loving family…'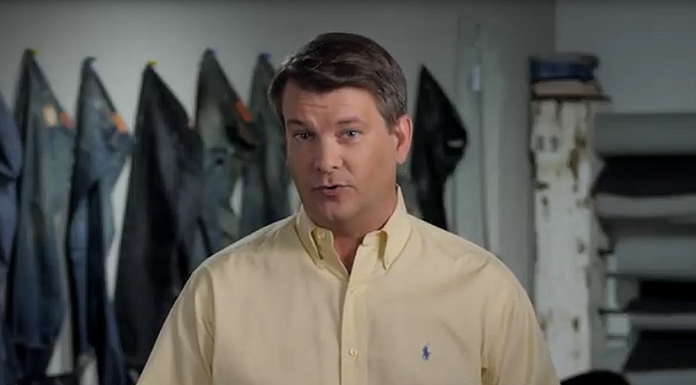 UPDATE: Rep.-elect Luke Letlow died of a heart attack after undergoing an operation, the New York Post reported, contradicting reports—including a statement from Louisiana Gov. John Bel Edwards—that suggested he died directly as a result of the virus.
Nola.com reported that Letlow had no underlying health conditions.
The risk that a 41-year-old, healthy individual would die from the disease without any mitigating factors is extremely rare.
Of the estimated 292,000 coronavirus-related deaths in the US since last February, only about 3,600 have been males in the 35-44 age range, according to the Centers for Disease Control and Prevention.
The COVID mortality rate for American men in that age category is 0.017% or one person for every 5,850. By comparison, the odds of dying in a car crash are one in 106.
The odds of dying from the coronavirus based on the total population of all US citizens are one in 1,125—or roughly the same as the risk of drowning.
Original story below:
Less than a week before he was due to be sworn in, Rep.-elect Luke Letlow, R-La., has died of complications from the coronavirus, according to news sources.
Letlow, 41, who was hospitalized shortly after announcing he had the virus on Dec. 18, leaves behind his wife, Julia Barnhill Letlow, and two young children: Jeremiah, 3, and Jacqueline, 11 months, according to the Monroe News–Star.
It is unclear whether he had any known underlying conditions, although he appeared to be healthy and physically fit prior to contracting the virus while on the campaign trail.
Letlow had previously served as chief of staff for Rep. Ralph Abraham, who decided not to seek re-election in the state's 5th Congressional District, which covers much of the northeast quadrant bordering Mississippi and Arkansas, including the city of Monroe.
"There are no words for this loss. There was no one like Luke Letlow, and there was no one who loved this state and its people more" Abraham said in a statement posted to his Facebook page.
"Luke was a part of our family, and we are so incredibly proud of the man he was," he continued. "Luke leaves behind a legacy of service, a love for his community, and a love and understanding of people of every walk of life that will forever be unmatched."
The task of appointing Letlow's replacement likely will fall to Gov. John Bel Edwards, a Democrat. However, the moderate Edwards has shown a frequent disposition toward appeasing conservatives in the deeply red state.
"COVID-19 has taken Congressman-elect Letlow from us far too soon," Bel-Edwards said in a statement. "I am heartbroken that he will not be able to serve our people as a U.S. Representative, but I am even more devastated for his loving family."
********************************************************